At Mike Riehl's Roseville Chrysler Dodge Jeep® RAM, we're dedicated to providing outstanding customer service. You will see this commitment in our well-stocked inventory and the top-notch maintenance and car care services we offer. When it comes to maintaining your vehicle's tires, the team at your local Jeep dealership near Saint Clair Shores, MI can advise you about purchasing quality tires made specifically for your vehicle.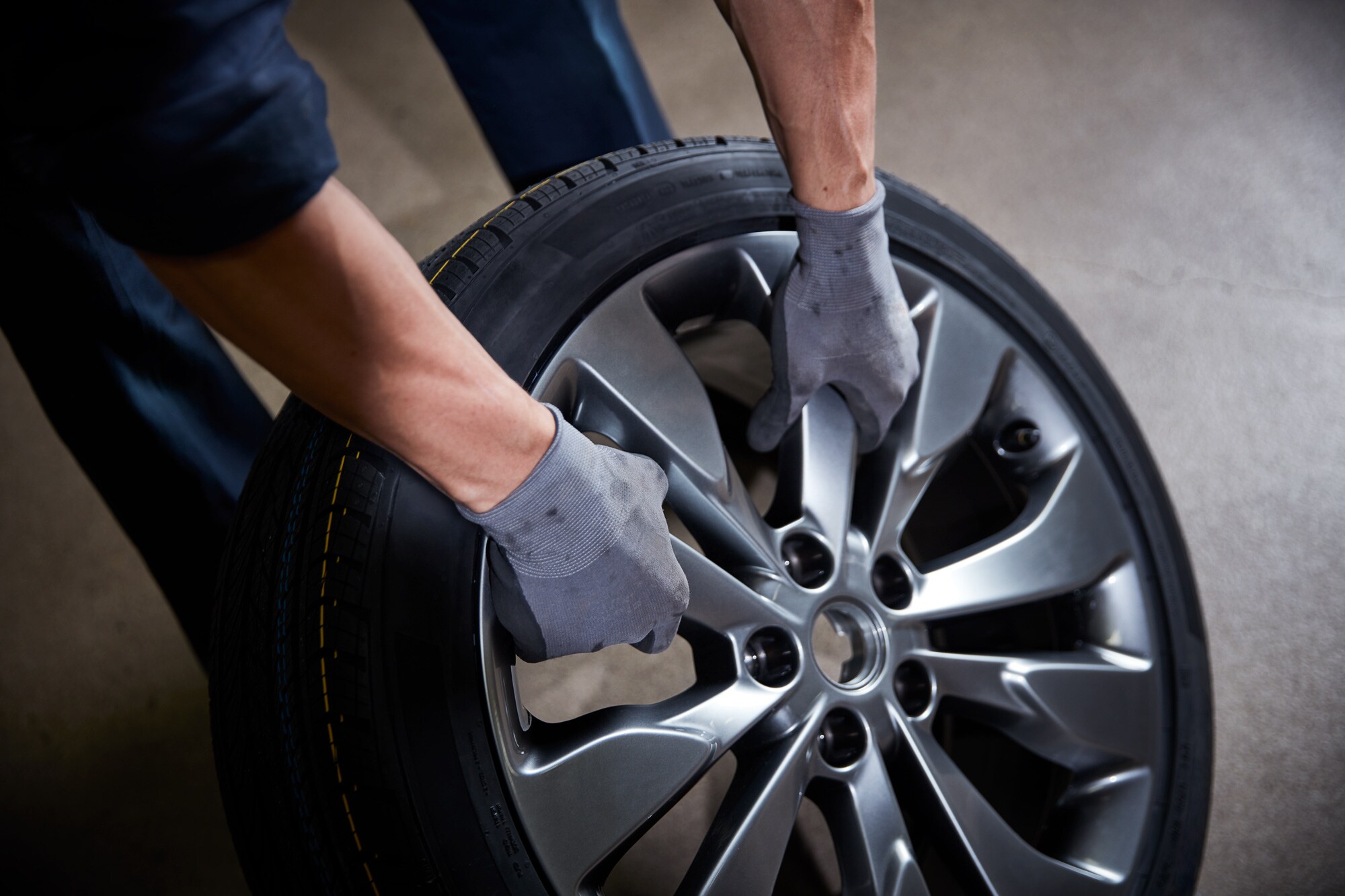 Tires are a pivotal component of your vehicle. You rely on them to weather the elements and help you travel safely and securely. Since they play such a crucial role in helping you get from one place to the next, tires also face a lot of wear and tear - which means keeping an eye on their condition is an important part of being a vigilant car owner.

There are a few easy checks you can conduct on a regular basis, such as inspecting for any visual signs of tear, damage, and uneven tread. You should also keep an eye on tire inflation. Proper tire inflation is especially important in helping to make sure your brakes and handling aren't negatively impacted and perform as they should.
While those are a few simple things you can monitor, it's important to seek the assistance of a service professional for more involved procedures such as tire alignments, rotations, and tire changes - even if you're just upgrading your tires to something more weather-appropriate or performance-related. If your vehicle's tires aren't properly aligned, they may wear down much more quickly and fail to perform the way you need them to.

To avoid any obstacles to proper traction and performance, we urge you to leave it all in the hands of the technicians at our car service center near Clinton Township, MI. Our seasoned and factory-trained service team can handle all aspects of your tire needs, such as a rotation, advice about replacement tires, and quick and skilled installation.
When it's time for your next tire check, we hope you'll choose our Jeep dealership near Saint Clair Shores, MI. To learn more about our tire options or about general tire care for your specific vehicle - whether it's a new Jeep SUV or used RAM truck - consult your local Roseville, MI Chrysler dealership.